Sports Injury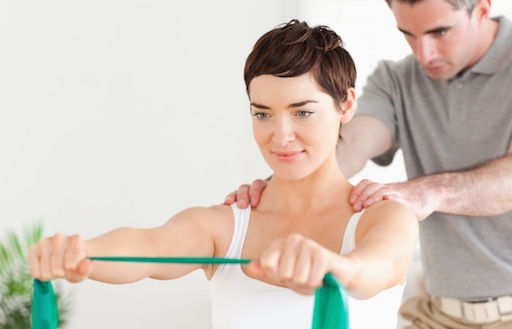 The diagnosis and treatment of sports injuries has become very specialized due to rapid advances in the field. Sports medicine specialists are uniquely qualified to treat sports injuries by virtue of their advanced training in cutting-edge research and treatments. Dr. Hoang has earned both the Certified Chiropractic Sports Physician (CCSP), as well as the Diplomate in American Chiropractic Board of Sports Medicine (DACBSM).
He specializes in sports injuries for all extremities and stays up-to-date with the latest techniques in conservative sports medicine and physical fitness. Dr. Hoang and the staff at Grannis Chiropractic Clinic use evidence-based evaluation and treatment protocols trusted by professional athletic teams, major universities and large corporations. Whether you're a professional athlete, student athlete or weekend athlete, we provide the most effective care to manage your pain, prevent future injuries and maximize your athletic performance.
Our primary aim is to get you functioning at your highest level so you can achieve your ultimate goals.  We offer a wide range of treatment methods, including spinal manipulation, extremity manipulation, Low Level Laser Therapy and advanced soft tissue therapies (Active Release Techniques (ART) & Graston Technique). And you'll be happy to know that our state-of-the-art sports-specific treatments lead to faster recovery times!